Jim Proctor's Background
Jim, his wife Robin and two children live at Historic Pine Gables off Boys Camp Road. Jim is a native of Lake Lure. His home is listed on the National Historic Registry, has been owned by Jim's family for more than one hundred years and has been a tourist lodging facility for more than two hundred years. Jim enjoys photography, water sports, bicycling and community service. Along with serving as Mayor of Lake Lure and maintaining Pine Gables, Jim is a real estate broker for Bald Mountain Realty.
Community Boards, Associations and Services
Present
Board Member for the new Lake Lure Classical Academy

Board Member for the Lake Lure Community Education Foundation

Board Member for the Friends of the Hickory Nut Gorge

Member of the Chimney Rock State Park Advisory Committee

Lake Lure Lakefront Owners Association, Member and Cove Captain.

Webmaster for general information website for Lake Lure: www.lake-lure.com.
Past
Mayor of Lake Lure and Chairman of the Lake Lure Marine Commission. 1999 to 2009

Member of the North Carolina Nature Conservancy Stewardship Board for Hickory Nut Gorge Properties. Link to information about the proposed new state park

Completed FEMA - Emergency Management Institute Training. (IS-00100, IS-00200, IS-00700 and IS-00800)

Received the 2007 Ruby Pharr Volunteer of the Year Award from the Carolina Mountain Land Conservancy

Board Member of the Hickory Nut Gorge Wilderness Conservancy.

Vice Chairman of the Lake Lure Zoning and Planning Board

Served on the Lake Lure Strategic Planning Steering Committee.

Board Member of the Rutherford County Tourism Development Authority.

Webmaster for the Town of Lake Lure's website.

Developer Member of Fairfield Mountains Property Owners Association.

Member of the Isothermal Planning and Development Commission.

Member, Biltmore Village Historic Society. 1989 and 1990.

Member of the Fairfield Mountains Property Owners Association.

Charter Member of the Hickory Nut Gorge Chamber of Commerce.

Registered Agent for the Lake Lure Preservation Society, Inc.

Substitute Emergency Care Worker for Caring For Children, Inc. in Asheville, NC 1993 and 1994.

Board Member of the Historic Biltmore Village Development Plan Steering Committee 1989 and 1990.

Volunteer fireman and EMT for the Lake Lure VRD 1976 to 1983.

Elected to the Warren Wilson College Student Caucus sophomore, junior and senior years.

Associate Vestry Member, St. Andrews Episcopal Church in Charlotte N.C. 1974 and 1975
With Mayor Proctor's leadership the Town Council has accomplished the following
The town completed its first Comprehensive Plan.

The town is currently refurbishing the sewer plant.

The town has successfully found and repaired many structural problems with the main sewer lines.

The Lake Lure Marine Commission is created by the General Assembly.

With state and federal grants and low interest loans, the town's water system is improved and services extended to areas not previously served. Created an interconnection agreement with the Village of Chimney Rock.

Expanded the Zoning Administration into its own department and recently hired more staff to address our zoning issues.

Completed several major dredging operations to help keep our lake safe and usable.

Created a new soil erosion ordinance that allows the town to enforce much needed erosion controls. For the first time in the town's history, the town will locally enforce the controls necessary to keep Lake Lure clean and healthy.

The Lake Advisory Committee completed a Lake Use Study that is an essential guide, allowing the town to create useful lake ordinances.

The town hired an attorney that specializes in water law and the Law of Lake Lure is published.

A new sewer lift station was installed at the dam.

Both generators at the Lake Lure Dam are now operational. Electronic controls are now upgraded and more efficient.

A new fireboat is now on the lake! and additions to Fire Station No. 2 are complete.

The Lake Lure Municipal Golf Course has seen many improvements both in aesthetics and profitability.

Very successful Lake Lure 75th anniversary celebrations that not only included several social events but also the landscaping of Morse Park. Historical photographs are now displayed at the town municipal center.

The town has sold surplus property that, not only raised money for the town, but put more real property on the tax roll.

Restructured the regulation of commercial watercraft on Lake Lure.

The town council has done an excellent job managing the town's budget to provide necessary services while keeping the tax rate as low as possible.

Every year Jim has met with county officials and lobbied to keep the state sales tax distribution the way it is now. If the sales tax distribution was changed the loss to the town would be hundreds of thousands of dollars per year.

Along with county officials Jim has taken time to personally meet with both Governors Jim Hunt and Mike Easley, Congressmen Charles Taylor, Patrick McHenry and Cass Ballenger, Elizabeth Dole's regional representative, All the North Carolina General Assembly members that represent our area, Secretary of State Elaine Marshall, Lt. Governor Beverly Purdue, Director of North Carolina Parks Louis Ledford, leaders of local and state conservancy organizations actively supporting the development of a state park in the Hickory Nut Gorge, and mayors of nearby towns and villages.
WORK EXPERIENCE
Real Estate Broker, Jim Proctor Real Estate, Lake Lure, NC. (10/84 to Present) Licensed Real Estate Broker. Listing and selling resort homes, land and commercial properties. Vacation Rental Cabins on Lake Lure.
Owner/Operator, Pine Gables Cabins.
Sales Consultant, J. S. Proctor Company, Charlotte, NC. (As needed 1/83 to 12/06) Land research, acquisition and development for company holdings in Western North Carolina.
Substitute Emergency Care Worker, Caring For Children, Inc., Asheville N.C. (As needed 12/93 to 5/94) Supervise youths in a group home on a twenty-four hour basis. Work closely with the Department of Social Services, Guardian Ad Litem Program, Schools, and other community professionals.
President and General Manager, Dancing Bear Toys, Ltd., Asheville NC.(9/89-12/93) Original owner, Developed idea and created a very successful retail toy store. Generated a computer based mailing list, performed general accounting, maintained current tax records, and designed ad layouts.
Survey Crew Leader. McMahan and Reese P.A., Weaverville, NC. (10/88-12/89), and Professional Survey Company, Rutherfordton, NC. (10/87-10/88, 10/83-10/85), Supervised crew of two to six workers. Operated transit, researched land title, used IBM computer to calculate and plot survey plats, used HP41C handheld computer to calculate traverse in field.
Youth Counselor Technician, Camp Woodson, Juvenile Evaluation Center, Swannanoa, NC. (10/85-10/87) Counseled adolescents at an adventure-based camping program designed to encourage personal growth and social adjustment for adjudicated youth. Activities included wilderness camping, backpacking, rock climbing, horseback riding, and canoeing. Trained in CPR, advanced lifesaving, and rescue techniques. Licensed Emergency Medical Technician (1985 to 1988). Very familiar with flora and fauna of Western North Carolina.
Resort Maintenance, Pine Gables Cottages, Lake Lure, NC. (Summers 1971 - 1985) Maintained ten cottages and grounds. Activities included plumbing repair, carpentry, painting, roof repair, small engine repair and landscaping of twelve acres. Supervised the cleaning and interior design of cottages.
Education
Warren Wilson College, Swannanoa, NC. (1975-1980). BA. in Intercultural Studies with a focus on Education and Asia. Minor in Art. Studies included travel to India and Nepal in 1977 and 1979. These trips included volunteer work in Nepal (building a solar water heater for a community laundry), being a participant observer at various schools, studying the Nepali language and organizing a trek to the Annapurna Base Camp in the Himalayan Mountains.
Link Back To Jim Proctor For Mayor Page

Jim Proctor - Office (828) 625-1054
Cell Phone (828) 779-3100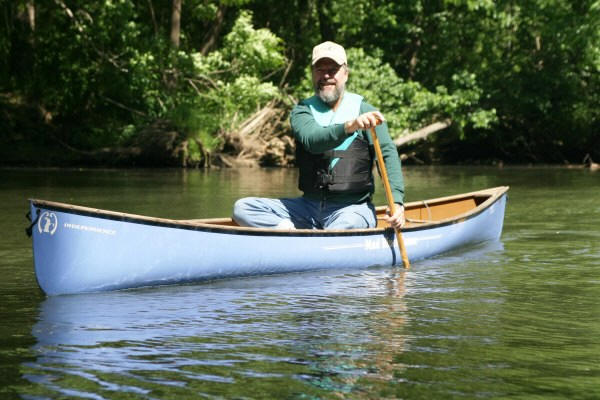 This web site is prepared and maintained by Jim Proctor.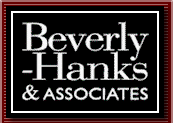 Jim Proctor Has Joined Beverly-Hanks & Associates
Number Four, Lake Arcade Building
PO Box 384
Lake Lure, NC 28786
Office (828)-625-8846

Cell Phone (828) 779 - 3100

Link here for Photographs For Sale of Lake Lure and Chimney Rock
© Copyright 1997 to 2014 by Jim Proctor. All Rights Reserved. No portion of this site, including this home page and any of the separate pages, may be copied, retransmitted, reposted, duplicated or otherwise used without the express written permission of the copyright owner.